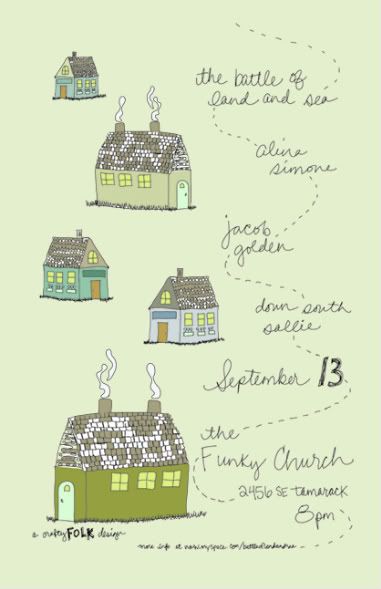 I designed this for The Funky Church gig on September 13th with
The Battle of Land and Sea
,
Alina Simone
,
Jacob Golden
&
Down South Sallie
. For the sake of full disclosure I am part of the first band, so I didn't get paid well for my design (aka FREE) but
from the band's perspective, we got one hell of a poster for nada.
Love it.
Like this post? Help spread the craftyFOLK word by clicking the retweet button below.